Business Law and Litigation
Wheaton Business Law Attorney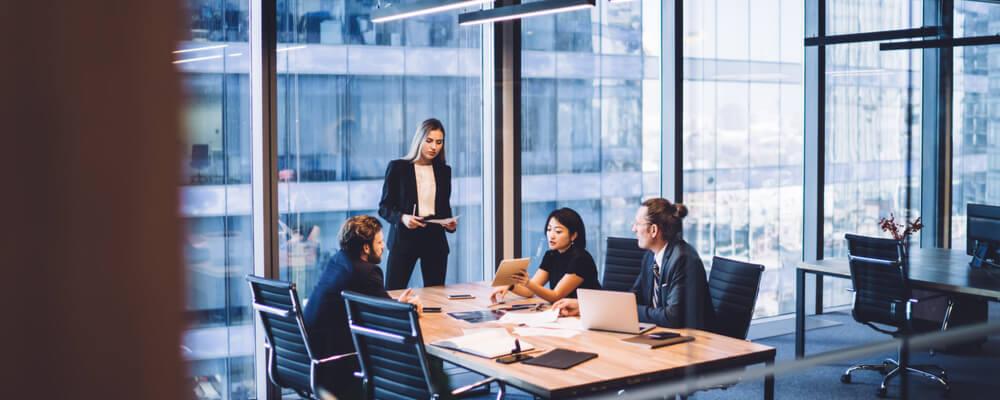 DuPage County Business Lawyer for Corporate Formation, Contracts, and Litigation
Business owners, partners, shareholders, and other involved parties may encounter multiple types of legal issues related to the structure of a company, its agreements with other people or companies, and its relationships with employees. A business may also need to determine how to address and resolve disputes with other companies, current or former employees, or other parties. Handling these matters correctly will ensure that a company will be able to avoid issues that may negatively affect its ability to operate successfully. To do so, business owners and partners will want to work with an experienced business law attorney.
At Molho and Associates, LLC, we believe in providing our clients with effective legal help and representation while helping them resolve their legal concerns as efficiently as possible. We strive to ensure that business owners are treated with the professional care that they deserve. With almost 30 years of experience in multiple areas of the law that affect businesses, we have the knowledge and skill needed to address these legal matters effectively. By building personal relationships with our clients, we work to gain a full understanding of their needs, and we help them take the correct actions to make sure their interests are protected at all times.
Legal Help With Business Law Matters
We assist with multiple issues that affect business, including:
Contract review

- Businesses will create multiple types of contractual agreements with other parties, and they will want to make sure their rights and interests are protected. We work with companies to review their contracts, identify any issues that may affect their rights or lead to disputes with other parties, and negotiate new or updated contract terms when necessary.

Employment law matters - Employers will need to address a variety of legal issues related to their employees, and in some cases, they may need to respond to administrative charges or litigation related to alleged violations of employment laws. In addition to providing representation in these types of disputes, we can help employers create valid and enforceable employment contracts and ensure that they are in compliance with laws such as the Fair Labor Standards Act, the Family and Medical Leave Act, and the Americans with Disabilities Act.
Commercial litigation - Companies may become involved in multiple types of disputes with other parties, and in some cases, these disputes may need to be resolved through the legal system. We can provide representation in breach of contract disputes, partner or shareholder disputes, intellectual property disputes, and other types of business litigation.
Contact Our Wheaton Corporate Law Attorneys
Determining the best ways to address legal concerns can be a complex issue for business owners. However, by taking steps to protect their rights, resolve current disputes or legal issues, and proactively address any matters that could affect a business in the future, owners and partners can ensure that they are prepared for ongoing success. Our experienced lawyers work closely with our clients to help them understand how they may be affected by multiple types of legal matters, and we advise them on the ideal ways to protect their interests. To get legal help with business-related issues, contact us at 630-517-2622 and schedule a consultation today. We work with businesses in Kane County, DuPage County, Naperville, St. Charles, Downers Grove, Wheaton, and Chicago.