Americans With Disabilities Act
Wheaton Americans with Disabilities Act Attorney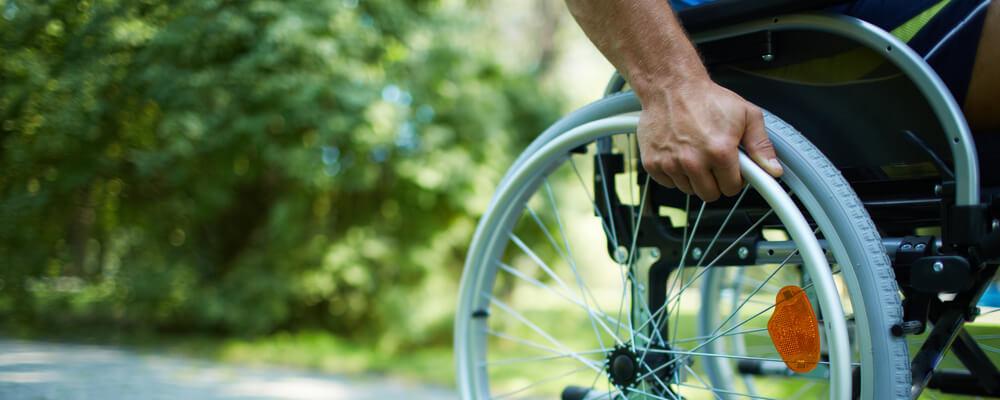 DuPage County Employment Lawyer Helping Employers Address ADA Compliance and Discrimination Claims
To ensure that employees' rights are protected, employers are required to follow multiple laws and regulations. The Americans with Disabilities Act (ADA) is one law that can play a significant role in the workplace, and employers will need to make sure they are meeting all of their requirements when hiring employees who are disabled, making reasonable accommodations for these workers, and addressing any other issues related to the employment of people with disabilities. To ensure that they are in compliance with the ADA or to address any claims of discrimination against employees with disabilities, a company can work with an attorney who has experience addressing employment law issues that affect employers.
At Molho and Associates, LLC, we work with employers to ensure they understand their requirements under the ADA, and we help them implement policies that will protect them against claims that they have committed discrimination against people with disabilities. We also provide representation in cases involving administrative charges and litigation, helping employers resolve disputes with employees and defend against accusations that they have violated the ADA or other labor laws. With almost 30 years of experience in cases involving employment law and other issues that affect employers and employees, we can help companies take the correct steps to protect their interests and resolve any disputes or legal issues they may encounter.
Maintaining ADA Compliance
The Americans with Disabilities Act protects people with disabilities from discrimination, and this law applies to all employers who have at least 15 employees. The ADA provides protection for people who have substantial impairments that affect issues such as vision, hearing, speech, learning, the ability to walk or move about, and the ability to perform manual tasks or other forms of work.
Employers are prohibited from discriminating against people with disabilities in any employment practices. This means that a disability cannot be a factor that affects decisions about hiring employees, determining wages or salaries, promotions, the types of training provided, job assignments and duties of employees, the ability to take paid or unpaid leave, the benefits provided to employees, or terminations. While employers are not required to give special consideration to people with disabilities, they must treat disabled people the same as all other employees as long as the person is able to perform the essential functions of a job with or without accommodations.
Employers are also required to provide reasonable accommodations to disabled employees to ensure that they will be able to perform work and enjoy the same privileges as other employees. These accommodations may include:
Ensuring that a workplace is accessible, such as by providing wheelchair ramps and ensuring that employees with mobility issues will be able to use bathrooms and other facilities.
Providing equipment that will allow a disabled person to perform work that fits their physical or mental limitations, such as screen reading technology that will allow people with visual impairments to use computer systems.
Restructuring the requirements of a position or adjusting work schedules to meet the needs of a person with a disability.
Reassigning a person to a position that will better fit the types of work they can perform.
If an employee believes that they have experienced discrimination based on a disability, they may make a claim against an employer through the Equal Employment Opportunity Commission (EEOC). Employers may be able to defend against EEOC claims by demonstrating that they have policies in place to ensure that they are in compliance with the ADA or by showing that making accommodations for employees with disabilities would cause them undue hardship.
Contact Our Wheaton ADA Compliance Lawyers
The law firm of Molho and Associates, LLC works with employers to address legal issues related to employees with disabilities. We can help employers create policies that will ensure that they are following ADA regulations, and we can also provide representation when defending against claims of discrimination based on disabilities. To get legal help with issues related to ADA compliance, contact us today at 630-517-2622 and arrange a consultation. We help employers address ADA issues and other labor law matters in Downers Grove, St. Charles, Wheaton, Naperville, Chicago, Kane County, and DuPage County.